eTamu.id – Ever seen a boring Instagram Live with a small audience? Well, there are actually a variety of ways to create an interesting and memorable Instagram Live! IG Live itself is part of Instagram Stories which is widely used for business purposes.
Quoted from Oberlo , there were around 500 million accounts using Instagram Stories every day in 2018. Meanwhile, one third of the most viewed Instagram stories came from business accounts.
So, it's no wonder that many people use Instagram Live as their business branding and marketing platform.
Tips How to Create Instagram Live that Attracts Lots of Followers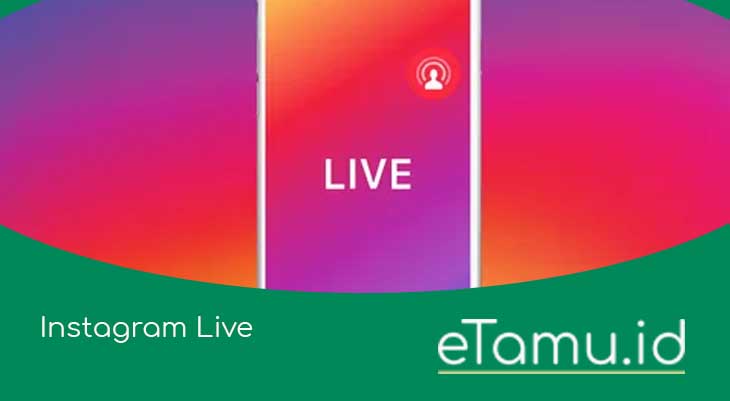 Then, how do you make an interesting Instagram Live? Here eTamu gives five tips for you.
1. Set "SMART" Goals
Instagram Live is often considered boring because it lacks proper planning. So as quoted from Hootsuite, the first way to do IG Live is to make a "SMART" plan which stands for specific, measurable, attainable, relevant, and timely.
Specific. Create specific goals for your IG Live. For example, you want your Live to be watched by at least 350 accounts.
Measurable. Set measurable goals for your Live session. For example, you want your followers to increase by 50 accounts after going live.
Attainable . Make goals that are achievable. Avoid setting IG Live goals that are too high, for example you want your followers to increase by 1 million accounts after going live.
relevant . Set live goals that match your business goals.
Timely . Make sure your goal has a deadline. For example, you want your product to sell out within three days after the live session.
Beyond that, other planning also needs to be done. This is done, for example, by setting the duration, topic, flow, and points you want to convey on IG Live.
2. Promote Live Sessions
Before doing Instagram Live, make sure you have promoted your live plan. You can publish an announcement that you will be live when, on what account, and with whom (if any). Share the announcement on your Instagram feeds and Instagram stories .
That way, your followers will know and schedule themselves to join your live sessions. So, don't let you miss how to do Live IG on this one, okay!
3. Live Topic Pins
The next way to create a compelling Instagram Live is to create a pin with a live topic. Pins are one of the IG live features that you can use to display important information for viewers.
For example, you could write, "Live with Maudy Ayunda – How to Find Your Work Life Balance in a Pandemic". Apart from topics, you can also create pins with questions that viewers can answer.
4. Create Engagement
One of the advantages of Instagram Live is that viewers can immediately comment in real time. So, make the most of this feature. If an audience asks you something, you can answer it directly in the live session.
Alternatively, you can hold a question & answer (Q&A) session at the end of IG Live. This method is very effective in building engagement with the live audience.
5. Close with a Call-to-Action
Finally, a way that you shouldn't miss doing Instagram Live is delivering a call-to-action (CTA) . CTA is an invitation for the audience to do something you want.
Quoted from Wordstream, you can create a CTA that fits your original purpose of going live. For example, you can invite viewers to follow your Instagram account so they don't miss interesting information.
Final Word
Those are five ways you can make a great Instagram Live. Now, your followers will definitely be excited to follow every IG Live you create!
Apart from Instagram live, there are actually various ways that you can use for branding and promoting your business, one of which is Instagram marketing.
Related post: