eTamu.id – If you want to market your product or service to a senior audience, then it is important for you to know the various ways to reach them especially on social media.
Because, it is undeniable that the demographics of the senior audience are very different from other generations such as Gen Z or millennials. So it's important that you take a different approach.
However, don't let yourself think that the senior generation doesn't use social media at all. This is because they are also widely found on various social media channels.
So, to find out various ways to do marketing to senior audiences, let's take a look at the following article from eTamu.id!
6 Effective Ways to Reach a Senior Audience on Social Media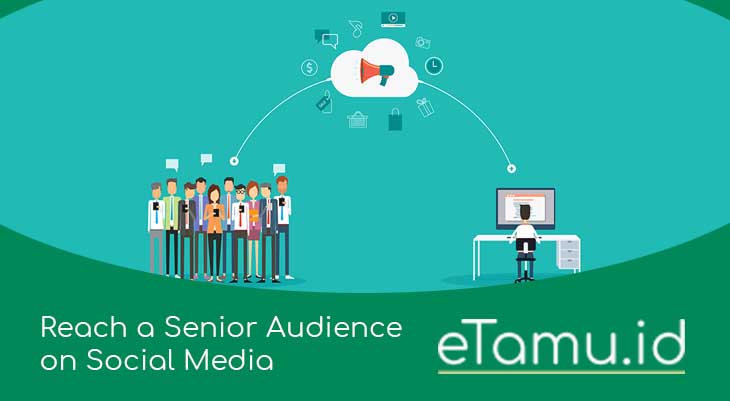 1. Use Appropriate Language
If you want to market a product to someone, make sure you use their language. Especially when you make the senior generation your target audience. So, quoting Semrush, avoid jargon that is often used by young people, trending language, or slang on the internet.
Because the younger generation is different, the senior audience only wants to know how your product or service can improve their quality of life.
2. Don't Underestimate Them
That is, if you want to reach a senior audience on social media, don't assume that other people are making the buying decisions for them.
While this is certainly true in some cases, it's also true of other people making buying decisions across every demographic. Not only in the senior audience.
Remember that the senior audience is independent people who are willing to do their own research. Customize your marketing activities by speaking directly to them in the copy that is created.
3. Understand That The Criteria Are Different From The Younger Generation
Another thing that needs to be considered if you want to reach a senior audience on social media is the criteria it has. That is, when selling a product or service, the basic knowledge in marketing is that you are not selling a "product" to an audience or consumers.
Instead, you are selling what the product or service can do for them. Now for the senior audience, they don't always have the same desire as the younger generation. However, that doesn't mean they want a different product or service.
You can sell the same product to every generation as long as you know why they want it.
4. Do Marketing On Various Channels
Quoting Business News Daily, doing marketing on various social media channels can help you reach a senior audience. So, don't limit yourself to marketing on just one channel if you want to reach a new audience.
In many situations, the senior generation uses different channels. Some people only use one channel, while others use all of them.
Either way, it's important that you tailor your message across each channel. For example, you could use attention-grabbing images across channels, but write a different copy for each platform.
5. Take Advantage of Videos
Based on data from Similar Web, YouTube is the website with the second most visits in the world. So, try to create video content to reach a senior audience on social media.
Videos that demonstrate your products, show testimonials, or provide specific tips and how-tos can be useful for a senior audience looking for the same solutions you provide.
6. Don't Use Scare Tactics
Also avoid scare tactics if you want to reach a senior audience on social media and encourage them to buy your product or service. Typically, this tactic is used when the product or service is related to health and safety.
According to the Pew Research Center, senior audiences use social media and digital tools to stay independent and connected with loved ones.
Thus, the feelings of self that are usually experienced by the senior generation are no longer relevant. Therefore, when creating marketing messages, avoid using frightening language.
Final Word
Those are some ways you can try to reach senior audiences on social media when doing marketing activities for them.
In essence, generational differences require you to make adjustments in marketing. Knowing these ways can ensure the success of your marketing activities.
So apart from this, you can find out more about digital marketing by reading the collection of articles that eTamu.id has prepared for you.
There is a variety of marketing information, tips and tricks that can help you carry out marketing activities. Of course, you can apply the information you get right away.
Related post: